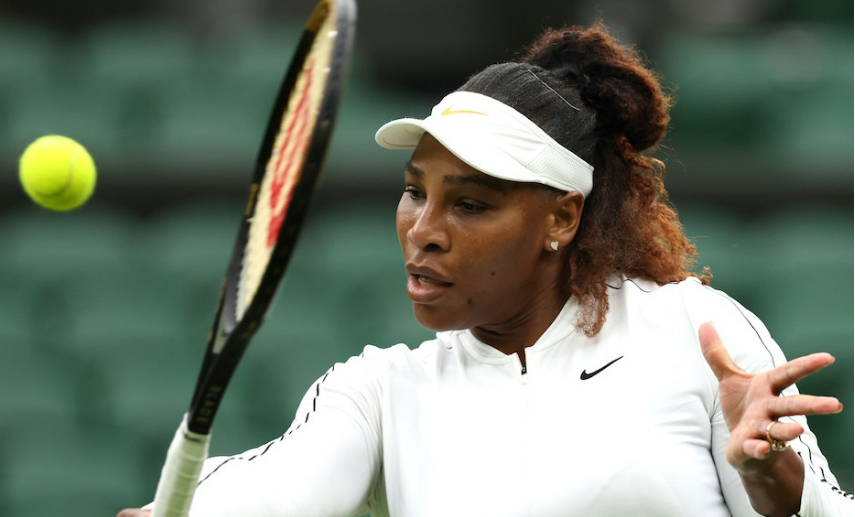 Serena practicing at Wimbledon. Photo by Clive Brunskill/Getty Images
A new film about John McEnroe was released as this year's Wimbledon tennis tournament came to a close, which prompted me to think a bit about tennis.
McEnroe is famous of course for being outspoken. In a corporate world some people find speaking bluntly can be difficult. McEnroe's view was that he was the "normal" one on the tennis court: "What I've always thought about myself is that I'm more like the normal guy than Björn is," he goes on. "Björn's the freak that could go out there and not change his expression for four hours. I'm the normal guy that gets frustrated on the court and expresses himself."
He believed in winning at any cost, but goes on to say however that 37 therapists didn't help him really be normal.
Is anyone who is world beating entirely "normal"? Not by definition.
Is it possible to win without ranting? Yes of course.
Has psyching out your opponent become common practice? Yes of course.
Can you give robust feedback without upsetting people? Undoubtedly, and here's one highly successful contributor to my book, with co-author Kathryn Jacob OBE, The Glass Wall, success strategies for women at work and businesses that mean business explaining how to give criticism so that it is well received: "Above all, I am authentic. I would say that what I do is the Shit Sandwich. I'm quite nice to people, I try and be understanding and empathetic and listen, but it doesn't stop me from confronting what's wrong. Nice, and then I'll be horrible. But then I'll say I love you, let's have lunch. I get furious, but then I say, it's only work, there are important things, let's make friends."
However, this is not how we should be more Wimbledon.
And its not by eating more strawberries and cream, or drinking more Pimms.
We should be more Wimbledon by adopting the rule of the second serve.
The genius of the tennis game lies in the second serve.
What other game, or profession, authorises you to make your best shot and have no worry about failure?
In tennis every player can shoot for the moon with their first serve, with no anxiety at all about it missing.
Imagine how much more interesting to my mind (apologies to the purists) penalty shoot outs would be under these rules where every shooter would get two shots at goal.
Imagine what this would do to our education system if a brave go was written into some subjects.
Think how you would feel in a pitch or answering a client brief if the rule was to go twice – first you shoot for the moon, then you give a safety shot.
Of course, we all have the option to give a range of solutions. But that's different, that's about options not about ambition. The Second Serve rule should be baked in, and I would recommend to any client giving a brief today that they try this as a mandatory and see what that does to the responses.
Our industry is transforming thanks to the advent (finally) of great AI and automation. Efficient automation levels the playing field in mature markets, and means that competitive advantage lies in those businesses that fuel differentiation with creativity.
The second serve rule can transform that creativity.