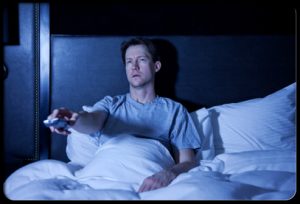 A long time ago, in full service ad agencies, TV buying was a manual, spot by spot process.  One of the first rules of TV buying for new buyers was that you had to buy 70% of a TV schedule in peak airtime, ie between 1730 and 2300.
Most TV schedules to this day will still have a minimum of 70% peak airtime.
Back then this was very important because if you only had spots in daytime or late night you couldn't expect to reach people who worked, people who had disposable income to spend on the products advertised.  The only way to watch TV back then was on the set in the living room, kitchen or bedroom.  At home.  People couldn't take the TV with them in the way that they can now on their smartphone, tablet or laptop.
Of course peak airtime cost a premium for that reason.  Always had.  Always will. Or will it?
It depends what the value of that peak airtime is to your schedule.  Which these days will be an AV schedule and include video on demand, non-linear TV viewing, FB, Youtube, cinema etc.
Do you need peak airtime on linear TV, peak airtime that still carries a significant premium, to ensure that your reach of the audience is high enough?
That might depend on the time period you need to build that reach in.  Is the product one that is bought on a weekly basis, or just once a year, or even once every few years?  For a brand that is not an FMCG product (so you don't necessarily need to reach lots of the audience every week) significant money can be saved by only buying airtime outside peak. Eliminate all the linear peak airtime from your campaign, spend some of the savings in buying more off peak and save the rest.
Here's just one example.  If all the peak spots from a 400 TVR schedule were replaced with off peak spots for an audience of housewives aged between 25 and 44 enough money can be saved to buy another 100 TVRs in off peak and to put a significant amount back into the bottom line.  Or to add many more weeks on air.  How much reach of the audience do you lose?  Only 5% 1+ reach taking it from 70% to 65%.
Worried about losing fame and talkability? Clearly there are a few programmes that are exciting live events.  But far fewer than there used to be.  They certainly demand a premium.  However talkability and sharing can be supported with a strong social media strategy, also affordable still with those savings.
If the same approach is taken for a campaign targeting 16-24 year old adults, the reach actually stays as high. 1+ reach from a 400 TVR schedule on TV including peak is 59%.  The 1+ reach from a 500 TVR campaign with no peak (so remember it is much cheaper) is 59%.  Money back to the bottom line or for more weeks on air or to mobile social if you want to get the audience to interact.
Lives have changed.  TV viewing behaviour has changed.  There's more flexi-working than ever.  More and more people are not viewing programmes live the first time they show on air (less than half of 16-34's viewing is to live TV).  Some of the most premium talked about programmes only get 10% of their total consolidated audience to the first linear showing.  This might seem controversial, but the changing nature of people's lives and viewing is well documented.  Begs the question.  Is peak on TV still worth its premium for brands buying reach?