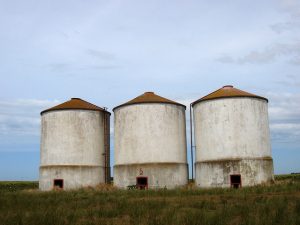 This seemed like a theme that speakers came back to again and again during the Warc MAP conference this month.  (By the way, I don't know whether to put "siloed" or "silo'd".  I'm drawn to the apostrophe but decided against it because I know some people get very annoyed by its misuse.)
The two days covered a range of subjects and included David Smith's vision of global futures (the rise and rise of the middle classes around the world), Colin Strong's challenge of the smartness of Big Data (needs the perspective of market research), new research technologies based on neuro-marketing and facial recognition and Les Binet and Peter Field's new take on the IPA Datamine.
My role was to question, well just about everything.  My session was titled "Are we fixating on the wrong things?" which gave me plenty of scope for challenging the status quo.  My conclusion was that we have to eliminate siloed thinking: between channels, between territories, between business units, between advertising that drives desire and advertising that harvests demand and between media industry research methodologies.
I was not the only one to think that siloes need demolishing.  I think it was a bit of a theme.  Binet and Field's work looked at the power of Brand Response – a practice which we have championed for over a decade at MediaCom – which combines brand advertising and immediate response techniques for long term healthy return of investment.  London Business School's Paddy Barwise reprised his philosophy that marketing is nothing without service delivery.  He also told us firmly not to speculate on our own personal experiences quoting Dr Deming who said "In God we trust, everyone else must bring data".
The latest research from Thinkbox looked at Paid, Owned and Earned media and pointed out that being talked about happens in the real world as well as online, and the former is often kinder than the latter, so we must consider both when judging buzz for a brand.  Both are driven by TV. 
Matt Stockbridge's fabulously entertaining client keynote on day 2 showed the absolute need to take in the whole picture before judging which elements of the marcomms mix are working and which are not.
There was a great deal covered in the two days.  My overall sense however is that unless we take a sledgehammer to the siloes and unless we drive more of a partnership approach on behalf of brands then we won't fufill the absolute potential that new data solutions offer us.