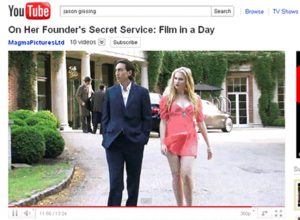 I didn't miss my annual trip to the swanky Grove hotel (just outside glamorous Watford) this year after all.
Earlier this month I attended a really interesting meeting at the Founders Forum with Microsoft.
The main reason everyone was there was to watch internet millionaires gather together to look at new technology and businesses pitching for investment.  This alone was a lot of fun – those millionaires know how to enjoy themselves (there's a film they made spoofing the event on YouTube at  http://www.youtube.com/watch?v=_WcgFW51Zd0. )
In a side room away from the main congress a group of media CEOs, COOs and MDs sat and discussed the issues facing our future.  The single thing we all raised as an issue was about the better use of data.  I've gone on record before now with a rant about the difficulty of producing better solutions with the current industry data.  We clearly have our own bespoke answers to this but at the same time continue to have to invest in industry research that isn't fit for future purpose.  The scale of Microsoft's own investment into R+D puts that industry research investment into perspective.  Our host Ashley Highfield, Managing Director & Vice President, Consumer & Online, referred to a spend of over $9 billion. 
Do you think our industry's investment in R&D is enough ?  What about your own investment in innovation ?