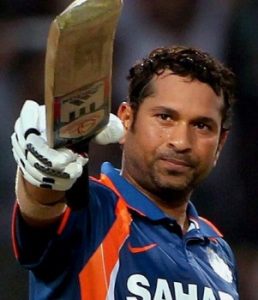 One of the most moving presentations at the APG judging this year saw several of the industry titans, who were judging, wiping a secret tear away.
Evan Kearney from O&M Memac explained the thinking behind the Sprite Cricket Stars competition in UAE. Designed to drive penetration amongst immigrant labourers, Kearney painted an emotional picture of men, miles away from home, working to build luxury buildings for a pittance, who have little in their lives of any pleasure bar cricket.
It's a story worth watching on YouTube for the targeting insight and the monumental and inclusive execution.
It's clear from the story, for those in ignorance as I was, the huge esteem cricket and its star players are held in across the world.
This week one of those stars just hung up his bat.  Sachin Tendulkar, who retired this month, is widely acknowledged as one of the greatest cricketers of his generation.  Writing at bbc.co.uk author and politician Sashi Tharoor holds nothing back in his eulogy of the cricket star.  He says "Tendulkar was the diminutive colossus who showed his countrymen that an Indian, too, could be the world's best. He was elevated to God in the country's cricketing pantheon." And concludes :  "Thanks to his extraordinary achievements, he has raised the bar for all who have followed him. He came in when a heroic defeat was more common than a blazing triumph. He leaves having made winning the new normal."
Well, it must be of interest therefore, especially in a sport notorious for statistic geeks, that the stats suggest that Tendulkar wasn't that outstanding.  Of course it all depends how you look at it, and he's certainly a very good cricketer, yet his batting average was 53.78.  Australia's Donald Bradman averaged 99.94.  You can examine the detailed statistics here, but the conclusion places Tendulkar as 29th greatest in the ICC player ratings, not quite the world's best.
How then has he attained such a reputation for greatness?  Mail writer Harcharan Chandhoke  says he was simply in the right place at the right time.  His career coincided with the resurgence of the Indian economy as one of the BRIC nations dominating the 21st century.   He provided the focus for a nation as it rose to prominence on a global stage.
Two lessons here for the workplace.  First, be careful to look at the facts behind someone's reputation.  Our industry is scattered with people living well on their reputation which might be based on one or two moments of greatness followed by years of stasis.  Secondly, you can't just measure greatness by statistics.  There's more to becoming a hero than facts and figures.  Being in the right place at the right time of course helps.  Being a focus for hopes and dreams is essential.